Decades of research in human genetics, embryology, and fetal and perinatal development have revealed a host of adverse conditions that may put children at risk for disabilities. Poor nutrition, substance abuse, disease, and physical and socio-emotional trauma can have dire consequences for the long-term development of the brain, other organs, and the sensory and musculoskeletal systems. When it becomes clear that children face intellectual, emotional, and physical challenges, targeted interventions are central to their capacity to enjoy full and rewarding lives.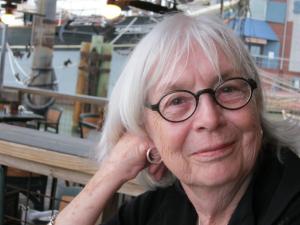 The day-to-day life experiences of children with disabilities are largely determined by the quality of the programs, services, and care that children receive in their homes, schools, and communities. Locating reliable information and identifying available resources is often difficult for parent, caregivers, and teachers. We designed this website to provide a useful portal for information related to various conditions of disability.
About the broad organization of this site.  The categorical disability labels listed in the most current version of the Individuals with Disabilities Education Improvement Act of 2004 (IDEA) served as the framework for the organization of our site, though we have revised several labels to reflect more recent federal changes in language (e.g., intellectual disability replaces mental retardation). Whenever possible we use person-first language and identity-first language in ways that are supported by professional disability organizations. Not all of the categories or subcategories from IDEA are included, although we may add others in the future. 
The use of categorical labels as an organizational framework is not without its problems. Discussions of the many issues associated with labeling are abundant in the literature and are well known to individuals with disabilities, families, professionals, and agencies. We know that definitions of disabilities vary among agencies and states, although in all cases disabilities must be documented by appropriate personnel (e.g., psychologists, medical doctors) for children to qualify for needed services, entitlements, and legal protections through IDEA. According to the regulations of the IDEA, parents or guardians must approve assessments that determine the existence of suspected disabilities. We wish to emphasize that after children are assigned disability labels, their uniqueness as individuals must remain the foremost consideration in all curricular and instructional decisions.
About the information on this site.  We limit information to that found on the sites of major nonprofit professional organizations and state and federal agencies; we cite all sources but we limit quotation marks for ease of reading. We were selective in what we included, although we chose sites of professional organizations and agencies that are well-recognized and credible in the professional community. The pages for each disability category are presented as a starting point for your research. We do not endorse the products, services, publications, medications, or treatments that may appear on the sites we include. 
The first page presents information from organizations and resources relevant to many types of disabilities.  The information for individual disability pages includes definitions, types and characteristics, facts and stats, medical treatment, educational implications, and others; it concludes with nonprofit organizations and agencies. There are active links throughout.  
About those who made this happen.  Many thanks go to CML and the faculty and graduate students of the Butler School of Music who have helped put this together.  I am especially grateful for the early work of Ellary Draper, PhD, Associate Professor of Music Therapy at the University of Alabama, and more recently, Jennifer McKeeman, graduate student in Music and Human Learning here at Texas, who has contributed greatly to the organization of the site. 
I hope that this website will save you time in your search for resources, that it will help increase your knowledge about disabilities, and ultimately, that it will help you contribute something wonderful in the lives of children and adults.
Best wishes,

Judith A. Jellison, PhD
Professor Emerita, Music and Human Learning 
University Distinguished Teaching Professor Emerita
August 2020